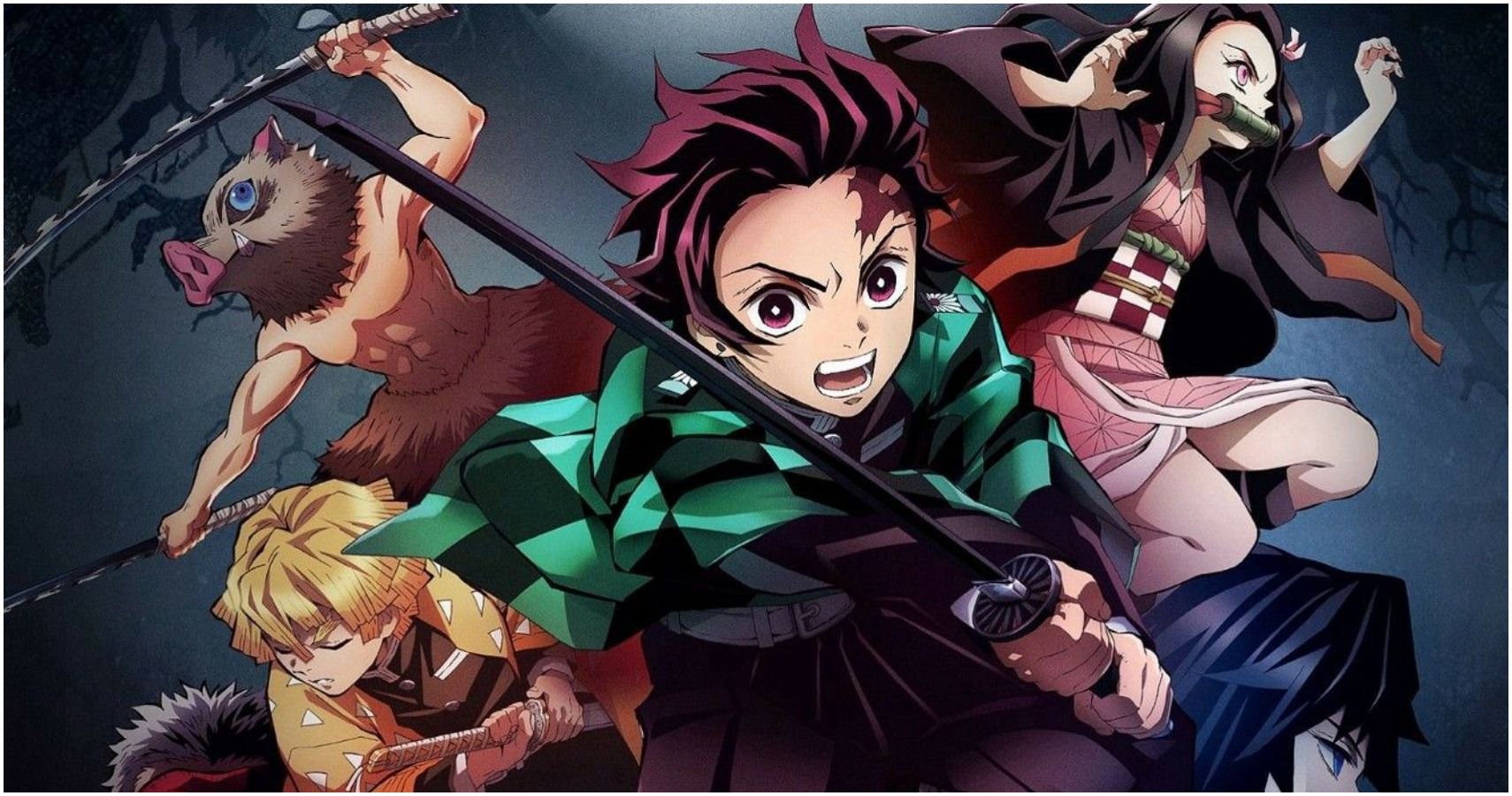 Why Are Manga & Anime Still 'Niche' Interests?
The anime and manga industry is reaching new heights as it gains more and more recognition from mainstream media around the world. American-based streaming companies like Netflix and Crunchyroll are competing for licensing and distribution rights for anime, and sales of the popular shonen manga, Demon Slayer: Kimetsu no Yaiba, are increasing rapidly.
These trends imply that anime and manga will soon be a dominant form of entertainment among western audiences; however, this isn't the case. Despite these successes for the industry, anime and manga still have a long way to go before they can be considered truly "mainstream."
Streaming Platforms Contribute to Anime and Manga's Popularity
As of now, the anime and manga industry is a hot commodity for streaming platforms. In a recent interview with The Japan Times, Taiki Sakurai, Netflix's Chief Anime Producer, stated that a majority of Netflix's global subscribers have watched at least one anime title. Streaming platforms like Netflix and Amazon Prime Video are targeting anime and manga fans for subscriptions by bolstering their media libraries with the latest seasonal shows, such as My Hero Academia, as well as anime classics, like Naruto.
In addition, Netflix also started producing its own anime and anime-inspired original series, such as Castlevania and Yasuke. Netflix is following a similar route to Crunchyroll, which partnered with Webtoon to release a few original series last year, like Tower of God.
RELATED: Why Demon Slayer's Zenitsu Is the Series' Most Relatable Character
Although these are just business deals to increase profits, they're still blessings for western anime fans because streaming platforms make anime more easily accessible. In the past, acquiring foreign media like anime and manga was always a difficult and long process. This is no longer the case these days. On the subject of anime becoming mainstream, a 2019 BBC article directly links streaming services and the Internet to anime's increasing success beyond Japan: "With the development of streaming services and the expansion of 'niche' markets, anime's imaginative scope and complexity have come into their own. The anime tradition may provide the bump that animation as a category needs to move into the creative mainstream."
More recently, streaming services became a source of entertainment for people during the COVID-19 (coronavirus) pandemic: new subscribers found themselves watching anime due to being stuck at home and unable to go to the movie theaters; thus, it became an opportunity for these services to attract new fans to the anime and manga industry.
Streaming services not only give greater exposure to anime that people might not know about, but this exposure also allows the audience to seek other media and merchandise based on their favorite series and characters. Demon Slayer presents a unique example of this. Usually, when a new anime adaptation premieres, the corresponding manga will gradually increase in sales, but that wasn't the case for Demon Slayer. After the first season ended, the sales for the Demon Slayer manga series sporadically shot up.
One possible reason for this was due to the streaming preferences of audiences who may prefer to binge-watch a series rather than watching it as it's airing. In addition, while Demon Slayer was originally airing, fan communities praised the series for its epic fight sequences and dramatic storyline, which possibly brought more curious viewers to the series after the fact.
RELATED: Sports Shonen Are Ridiculously Underrated
Anime & Manga Is Still a Subculture Within the Global Entertainment Industry
Even though technology has made the accessibility of foreign media easier, anime and manga will continue to be considered 'niche' when it comes to the general entertainment industry. The main reason for that is because American media still globally dominates it.
In Imagining the Global, Fabienne Darling-Wolf states that "the most influential global cultural producers/distributors still hold the greatest power to shape the global imagination even though people may create and distribute their own alternative cultural product." In this case, Hollywood and many American media franchises are and will continue to be powerhouses within the global entertainment industry. International audiences easily recognize American media franchises such as Marvel and Disney, and their own countries' entertainment is inspired by American media as a result. The same is true for anime and manga: In Japan, the "Godfather of Manga" Osamu Tezuka (Astro Boy, Black Jack) was greatly influenced by the work of Walt Disney. Regardless of whether anime and manga can be mainstream or not, American media will always be at the forefront of entertainment for the forseeable future.
Furthermore, to cater to a western audience, Japanese animators and mangaka have often presented anime and manga as "culturally odorless" by toning down the "Japaneseness" in their works. That's why anime series, in the '80s and '90s especially, — like Speed Racer and Sailor Moon — were heavily censored and edited to fit the preferences of western audiences, with American editors changing character names and cultural objects within specific scenes. Nowadays, however, fans prefer to watch a series or read a manga in its original format without major editing, suggesting that western audiences are more open to foreign cultures.
RELATED: Yasuke Vs. Castlevania: Which Is Netflix's Better Fantasy Horror Anime?
But even if western audiences have an interest in foreign media, there are still incidents of media from different countries, like anime and manga, being edited to fit a western ideology. One controversial example is the American live-action adaptation of Death Note from Netflix in 2017. In its Japanese form, there are constant references to "shinigami," which are spiritual beings that guide humans to death in Japanese religion and folklore. When Death Note was adapted to western audiences, though, the term "shinigami" took on a different meaning. The term "Death God" was instead used to reflect Christian ideals, inviting different interpretations of the characters depending on your cultural background as a viewer.
In Wendy Siuyi Wong's "Globalizing Manga: From Japan to Hong Kong and Beyond," Siuyi states, "…The American market is less tolerant of 'alien' cultural products, and almost all foreign cultural products must be adapted and altered to suit local tastes." Though it may seem like audiences are more open to understanding and appreciating foreign media, western audiences, specifically Americans, still prefer to have media that is relatable and familiar to their own cultures and beliefs.
Until more western audiences openly appreciate anime and manga without it being heavily edited, the industry will remain a subculture within the global entertainment world. However, with streaming platforms and the Internet, in general, keeping us up-to-date on the latest products and trends from around the world faster and faster, we should be optimistic that the anime and manga industry can one day be on equal standing with Hollywood.
KEEP READING: Netflix's Eden Has a Major Problem With Its Sinister Robot Legion
5 Games Fan of The Witcher 3 Should Try
About The Author
Denial of responsibility!
Verve Times is an automatic aggregator of the all world's media. In each content, the hyperlink to the primary source is specified. All trademarks belong to their rightful owners, all materials to their authors. If you are the owner of the content and do not want us to publish your materials, please contact us by email –
[email protected]
. The content will be deleted within 24 hours.