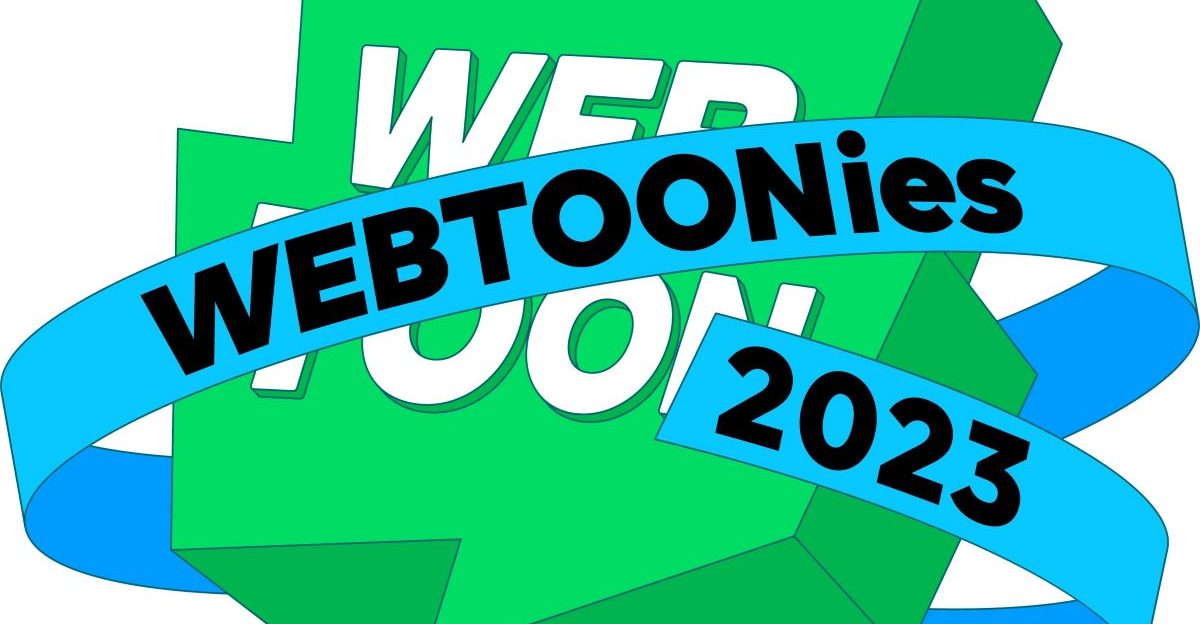 WEBTOON Hosts Exciting WEBTOONies Fan Awards during Anniversary Celebrations
The digital comics platform Webtoon has recently announced the WEBTOONies fan awards as part of its 9th anniversary celebrations since its release in the US. The WEBTOONies awards will consist of ten categories, including Most Valuable Character, Best Wow Moment, Best Scene Stealer, Cruelest Cliffhanger, and more. Voting for the awards will take place through the Webtoon app and will close on July 23. The winners will be announced during a live-streamed event on July 29. Fans who participate will have a chance to win a custom commissioned sketch from one of the prominent artists on the platform. The full list of categories for the WEBTOONies 2023 includes:
– MOST VALUABLE CHARACTER 2023
– Persephone, Lore Olympus
– Kim Dokja, Omniscient Reader
– Rayne Liebert, Homesick
– Aro, The Witch and the Bull
– Gray, Weak Hero
– Lucia, Suitor Armor
– SCENE STEALER 2023
– Dohwa Baek, Operation: True Love
– Seo-jun Han, True Beauty
– Cael, For My Derelict
– Favorite Yeri Han, Get Schooled
– Laverne, Cursed Princess Club
– Hanssum Ochinchin, Not So Shoujo Love Story
– BIGGEST SCHEMER 2023
– Rachel, Tower of God
– Adam Bahri, The Guy Upstairs
– Kieran, Purple Hyacinth
– Suji, Trash Belongs in the Trash Can
– Romeo, Go Away Romeo
– Lloyd Frontera, The Greatest Estate Developer
– THE O.T.P. TO RULE THEM ALL 2023
– Zaida & Kade, Down to Earth
– Malori & Velverose, Mage & Demon Queen
– Shin-ae & Nol, I Love You
– Poppy & Tora, Midnight Poppy Land
– Kang Dae & Bo Seon, To the Stars and Back
– Siren & Kappa, Castle Swimmer
– CRUELEST CLIFFHANGER 2023
– "Thanks. See ya later.", Homesick
– "Gotcha.", In the Bleak Midwinter
– "I won't lose you too.", Subzero
– "Mom. Dad.", Everything's Fine
– "Please live, my son…", Ordeal
– "Tell me what you see.", The Prince of Southland
– BEST AT BEING THE WORST 2023
– Sumin, Marry My Husband
– Satan, I'm the Grim Reaper
– Zeus, Lore Olympus
– Ra-Im, Operation: True Love
– Rashta, The Remarried Empress
– The Plaid King, Cursed Princess Club
– DEFINITELY DRESSING FOR REVENGE 2023
– Jiwon, Marry My Husband
– Heinrey, The Remarried Empress
– Eunha, Get Schooled
– Maedea, Your Throne
– Kayden, Eleceed
– Isabella De Mare, I'm the Queen in this Life
– WEBTOON WOW MOMENT 2023
– "That I'm just like her…", Phase
– "…just you and me now", unOrdinary
– "There was 'ME'", Lookism
– "You should stay here", Tower of God
– "Zero-inch Punch", Hanlim Gym
– "I missed you", Windbreaker
– BIGGEST SWOON MOMENT 2023
– "Food's almost done.", Down to Earth
– "Let me spoil you", Hello Baby
– "Let's start dating", Maybe Meant to Be
– "I like you too, okay?", Jackson's Diary
– "I love you", Daytime Star
– "…but you found me", Not so Shoujo Love Story
– MOST THRILLING MOMENT 2023
– Razor scene, Horang's Nightmare
– First witness murder, The Guy Upstairs
– Murder of Officer Tom, Everything is Fine
– Fight scene over boy, Death Rescheduled
– Marbles falling out of head, Stagtown
– Teddy bear comes alive, The Dummy's Dummy
Webtoon, also known as Line Webtoon, is a publishing platform for vertical scroll comics designed primarily for smartphone users. Webtoon is currently the leading industry platform for vertical scroll comics content worldwide, so much so that the form is commonly referred to as 'webtoons'. The service originally launched in South Korea in 2004 and has rapidly expanded to other territories since 2014 through a global app. Many series hosted on Webtoon have received awards, with Rachel Smythe's Lore Olympus being the most successful, garnering multiple Eisner, Harvey, Ringo, and Hugo award nominations and wins.
Denial of responsibility!
Verve Times is an automatic aggregator of the all world's media. In each content, the hyperlink to the primary source is specified. All trademarks belong to their rightful owners, all materials to their authors. If you are the owner of the content and do not want us to publish your materials, please contact us by email –
[email protected]
. The content will be deleted within 24 hours.