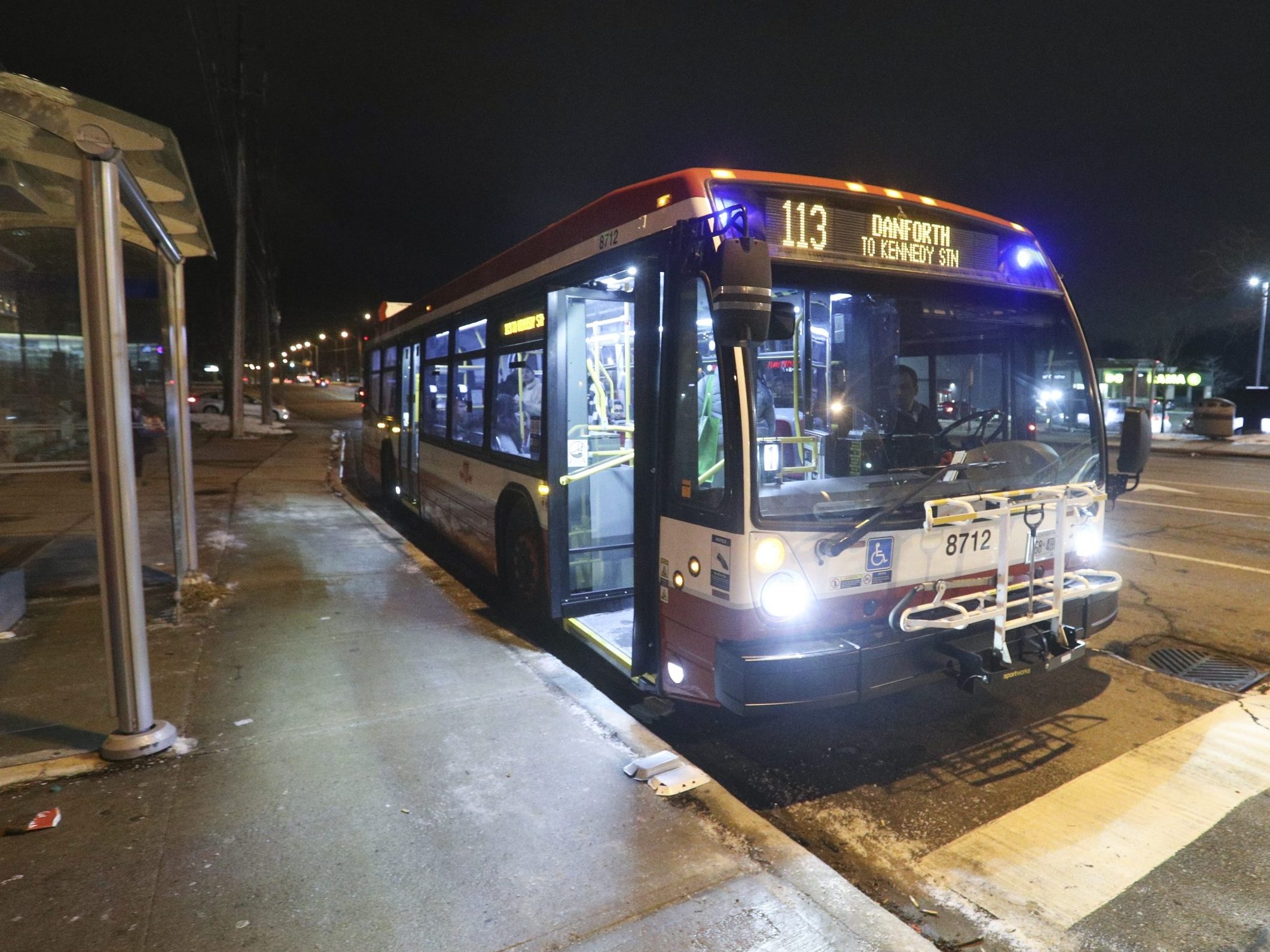 Transit union head says 'enough is enough,' but will TTC, city listen?
Article content
Saying "enough is enough," the president of the union that represents TTC operators is calling for immediate action to end the violence toward his members and the riders they serve. 
Article content
"This can't continue," Marvin Alfred, president of ATU Local 113, told the Toronto Sun in an interview. "This needs to be addressed immediately." 
Article content
Everybody knows he's right. Few believe anybody will listen. They never have before. 
But as he works on a meeting with TTC boss Rick Leary and Mayor John Tory, top of his mind is to reach out to the latest victims of the madness that has become Toronto's transit world. Two employees were swarmed Monday by a gang of youths on at the Merrian Rd. stop along Kennedy Rd. in Scarborough.
"Two of our members were violently assaulted by a group of teenage males," said Alfred. "Transit workers should not have to go to work in fear of their lives." 
That, however, is what's happening. 
"Us front-line employees are scared beyond belief," one TTC employee told the Sun. "Some workers I know are scared where they are carrying legal weapons of self defence … like bear spray to protect against any sort of attack." 
Article content
Sun photographer Jack Boland talked to witnesses at the scene who also said they don't feel safe.  Meanwhile the two uniformed members, the witness bus driver, and a driver who was shot with a BB gun over the weekend are all going to survive the physical trauma. However, Alfred noted, "these attacks leave long-term psychological impacts that remain with our members much after their physical wounds have healed." 
You will have to forgive Alfred for not buying the narrative that the attacks on his members are isolated incidents. They happen every week. They have happened to him. 
"I have been assaulted," he said. "I have been spit on." 
A TTC employee for 21 years – including many years driving a bus, he knows first hand the reality of what's going on out there today. He says it's got to stop. 
Article content
But there are a lot of problems to fix to make it stop. Toronto's buses, trains, streetcars and the indoor stations that service them have become the homeless shelters of 2023. When you have the problem of homelessness, drug dependency and mental illness being forced onto the transit system to deal with the overflow, it's no surprise there are serious dangers that go with it. 
Then there is the issue with some of today's young people who seem to lack respect for others. 
"This continued pattern of criminal behaviour cannot and will not be tolerated. There must be accountability," said the ATU. 
Mayor John Tory agrees with this assessment. 
"We have to put an end to these acts of violence and disrespect against transit workers," tweeted Tory.
Article content
So what are leaders going to do about it? 
They can start by reversing many bad decisions that have helped create this crisis. Bring back street checks and carding so that the thugs can't run wild with a swagger knowing the police can't ask them 'why they are there.' End easy bail after violent crimes. End the safe-injection programs as they are run now. Re-open more programs and facilities for the homeless and mentally ill so that their days are not spent sleeping on a subway car. 
In essence, stop dumping the problems at the feet of the TTC to handle.
Alfred said the "seven days a week, 24/7" availability for people not being taken care of by the other levels of government result in people ending up basically making up for it by living in and around the transit system. As the ATU boss says so well, the problems are "interwoven" between the TTC and the city and the other answer is for them to deal with them head on. 
Will they do that? 
They must, says Alfred. 
"It's getting out of hand and public transit needs to be safe again for our workers and passengers." 
Right now, it clearly isn't. 
Denial of responsibility!
Verve Times is an automatic aggregator of the all world's media. In each content, the hyperlink to the primary source is specified. All trademarks belong to their rightful owners, all materials to their authors. If you are the owner of the content and do not want us to publish your materials, please contact us by email –
[email protected]
. The content will be deleted within 24 hours.