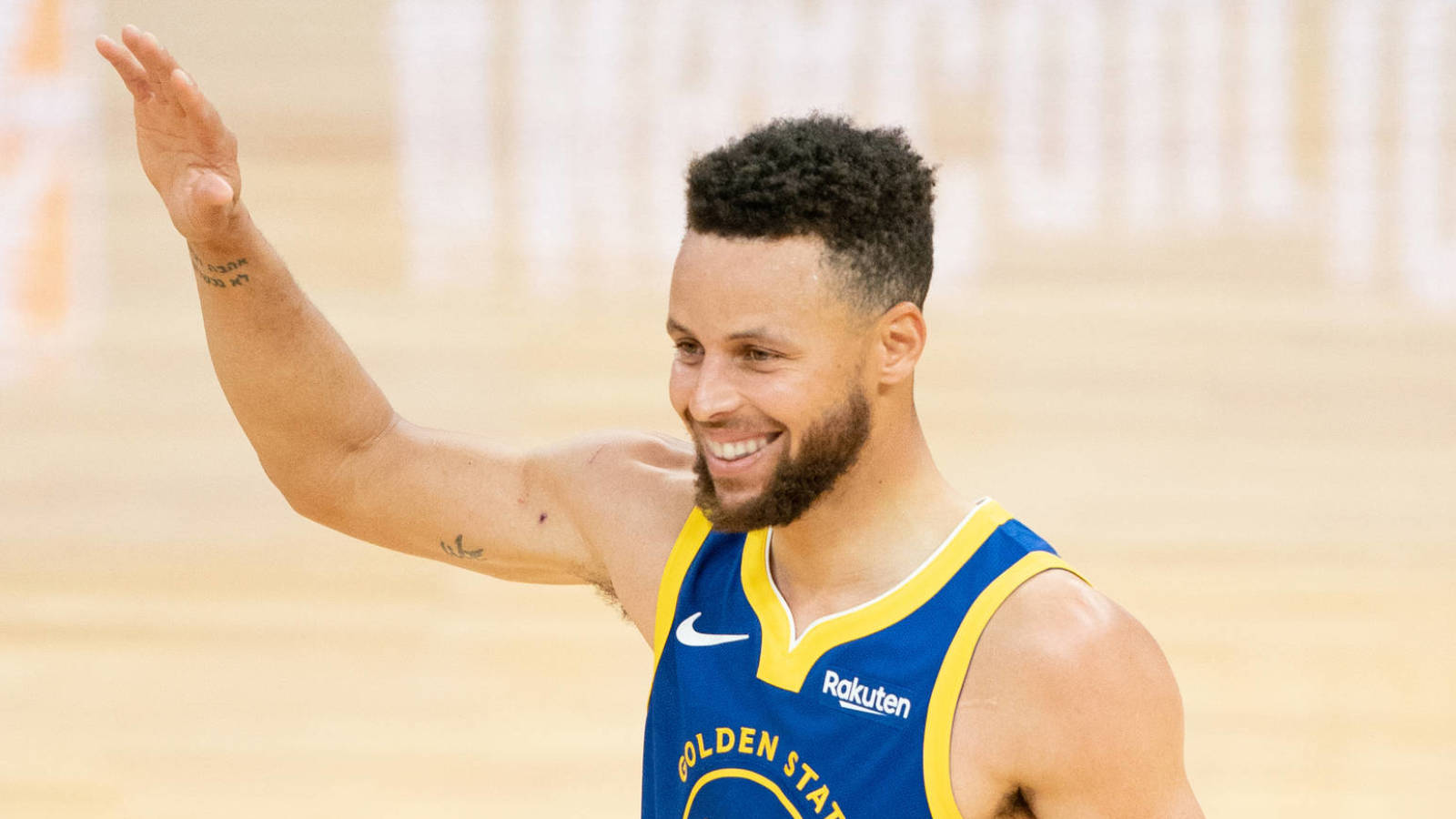 Steph, Zion, and what the NBA's play-in needs to succeed
To win, or not to win? This has been the question for struggling NBA teams during March and April, for decades. Though many present "tanking" as a modern phenomenon, it was in fact a concept that Michael Jordan argued about with Chicago Bulls ownership in 1986, when he wanted to return from a serious foot injury much sooner than team management said was wise. Jordan, as he did, got his way, and came back to play the remaining 18 games of the regular season. The Bulls finished at 30-52, which made them the 16th best team in a 23-team league. Although they were technically the second-worst team to ever make it this far—and still are—their winning percentage was, at the time, good enough for the playoffs.
You might know what happened next: Jordan multiplied the value of his already ascendant celebrity—and arguably the value of the NBA itself—as he scored 63 points against the dynastic Boston Celtics. The performance still stands as an all-time record. It also acts, in the eyes of the league office, as an example of what kind of glory can occur at the early margins of the playoffs. Thirty-five years later, the league is expanding its playoff field from 16 to 20, in what is now a 30-team league, which brings the proportion of teams who see postseason action back to its old two-thirds level. This has greatly shifted the terms on whether front offices may want to tank at this part of the season, and also on what might be possible as the second season begins.
First, an explainer. Instead of simply admitting the eight best teams from each conference into the playoffs, the NBA is now giving entry to the best six teams in each conference, and subjecting teams seeded 7-through-10 to a brief, single-elimination tournament. Each conference's mini-tourney has two winners, who then enter the traditional playoff bracket. Partially as a result of this expansion of playoff opportunity, there are far fewer teams who appear to be losing on purpose at this point of the season. To my eye, there is only one: the Oklahoma City Thunder. In a normal modern season, at this point of the calendar, there are at minimum three or four teams who are pulling useful players and running dubious developmental lineups in a not-so-concealed effort to drop in the standings and juice their odds in the NBA Draft Lottery.
This may seem like it would create a higher level of competitive intrigue in what's usually a run-out-the-clock-until-the-good-stuff phase of the year, but other variables have prevented that from being the case in 2021. Namely: COVID-19, and how it has forced the sport into a compressed makeup season that causes increased injuries and related player maintenance. The tight schedule has also taken away the practice time teams usually use to streamline their strategy. What we see, overall, is a dearth of defense and a somewhat comical spike in three-point shooting and pace. There are seeds visible, however, of what the NBA might have been hoping for, and what may occur in future seasons if they hold onto the format. 
Specifically, Steph Curry and Zion Williamson are both playing extremely inspired basketball. At the moment, Curry's Golden State Warriors are 9th in the Western Conference, while Williamson's Pelicans sit at 11th, within striking distance of the now-coveted 10th position. In a normal season, both the Warriors and Pelicans would be less likely to enter the postseason spotlight, but in this season, both squads are more likely to. And Zion and Steph are, thus, more likely to have the opportunity to use the increased attention and pressure of those extra moments to produce iconic, sport-improving performances, as both are more than capable of.
Jordan's 63-point bar is tough to clear, and for many its singularity did not come close to justifying all those years of rote, lopsided first-round competition in a two-thirds playoff field, much less a restoration of it. At the heart of such austerity is a desire to get down to the business of what the season is ostensibly all about: getting the very best teams into seven-game series against each other, where the sport is played at its very highest level. All prelude to this is flotsam, and a complication of this prelude is something even worse: detritus. Nine times out of ten, these people are right. Teams hovering on the wrong side of the sport's line of averages are there for a reason, and they don't typically bring the flair and execution associated with primetime viewing.
Because of this, and because the stimulating regular-season effects of the new play-in format have been largely washed away by the negative effects of the pandemic, skeptics are having a field day with critiques of the format. Most of them, again, are right. The Bulls in 2021 are at the edge of the field in the Eastern Conference—they are about as successful as the Bulls were in 1986, just not a good team, but they are also without a guy named Michael Jordan miraculously returning as the season ends. What the extra points of playoff entry provide is bound to be much less brilliant than obligatory, over time. It is a flawed solution to the tricky question of what to do with a system that rewards losing—and that, the architects of the league agree, most continue to reward losing, to some degree.
Whether the league keeps this system going forward is an open question, and its answer will likely have a lot to do with how well it goes over the next several weeks. But a do-or-die game easily billed as "Steph vs. Zion" is on the table, here—and if that happens, it could easily be enough of a cultural success for the league to validate whatever other junk occurred along the way. Both players change the game they play in ways that no one else can, and it's hard to argue that giving them a special margin in which to do that a little more is a bad idea, even if that margin is mostly otherwise wasted. But if this, or anything like it, doesn't happen? The roadway for tanking might begin to look a little bit wider again.