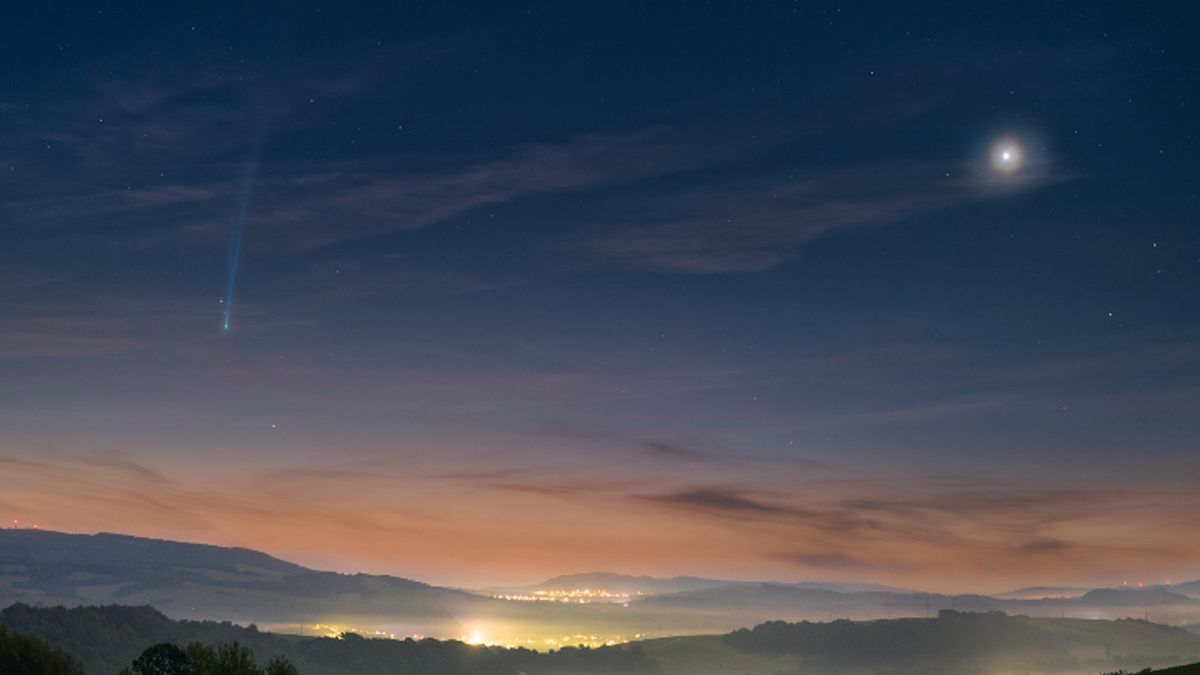 Is There Hope for Another Spectacular Viewing of the Resilient Green Comet Nishimura After Surviving its Scorching Encounter with the Sun?
Comet Nishimura, also known as C/2023 P1, has survived its close encounter with the sun and is now making its way back into the outer reaches of the solar system. It won't return for around 430 years, but it could still be visible in the next few weeks, depending on your location.
The comet was first discovered on August 12 by amateur Japanese astronomer Hideo Nishimura. It has a green glow caused by high levels of dicarbon in its coma, the cloud of gas and dust that surrounds its solid core.
Initially, it was thought that Comet Nishimura might be a potential interstellar object like 'Oumuamua or Comet 2I/Borisov, but further observation revealed that it actually has an extremely elliptical orbit. It only enters the inner solar system every 430 years before returning to the Oort Cloud.
On September 12, Comet Nishimura made its closest approach to Earth, passing within 78 million miles (125 million kilometers) of the planet. On September 17, it reached perihelion, the closest point to the sun, coming within 20.5 million miles (33 million km) of our home star.
Despite the dangers of being so close to the sun, the comet appears to have survived relatively intact. As it moves away from the sun and slightly towards Earth, it should become slightly brighter as more light reflects off its coma.
However, due to its trajectory and proximity to the sun, the comet is only visible near the horizon shortly before sunrise or after sunset. It is also much dimmer than when it approached Earth, requiring a strong telescope or specialized astrophotography equipment to observe it.
There are slightly better chances of observing the comet in Australia between September 20 and September 27, as it will set around one hour after the sun, appearing brighter due to the increased separation. It is also possible that Nishimura could be the source of the annual Sigma-Hydrids meteor shower in December, making it more active and visually stunning than usual.
Denial of responsibility!
Verve Times is an automatic aggregator of the all world's media. In each content, the hyperlink to the primary source is specified. All trademarks belong to their rightful owners, all materials to their authors. If you are the owner of the content and do not want us to publish your materials, please contact us by email –
[email protected]
. The content will be deleted within 24 hours.