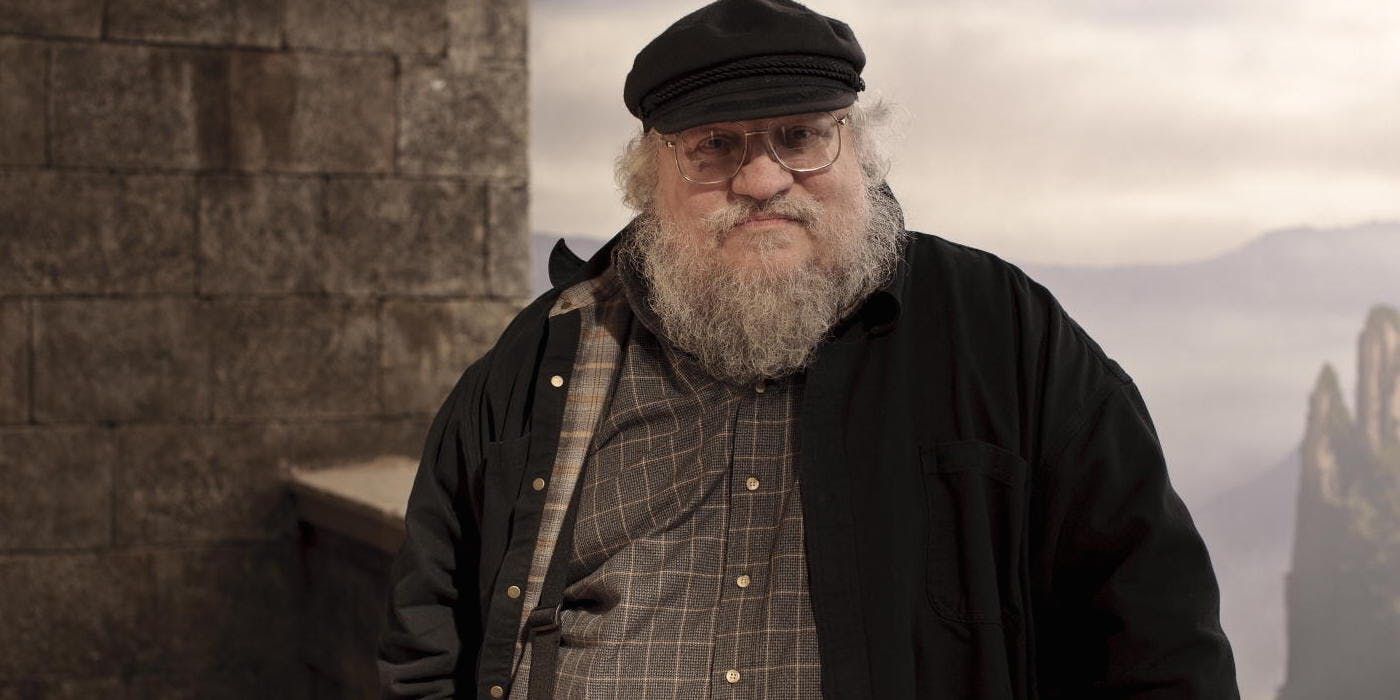 George RR Martin Thought Game of Thrones Went Wrong After Season 5
A Song of Ice and Fire author George R.R. Martin was reportedly concerned with the direction of HBO's Game of Thrones after Season 5.
A Song of Ice and Fire author George R.R. Martin reportedly became concerned with the direction of HBO's Game of Thrones adaptation after Season 5, when showrunners David Benioff and D.B. Weiss began to diverge more drastically from his outline.
This information is revealed in the new book Tinderbox: HBO's Ruthless Pursuit of New Frontiers by James Andrew Miller, which covers the entire history of HBO and its programming. While Martin isn't quoted on the matter of Game of Thrones' decline, his representative Paul Haas shares in the book, "George loves Dan and Dave, but after Season 5 he did start to worry about the path they were [going down] because George knows where the story goes. He started saying, 'You're not following my template.' The first five seasons stuck to George's roadmap. Then they went off George's roadmap."
RELATED: The Game of Thrones Novels Brought Catelyn Stark Back…as a Zombie?!
For what it's worth, Martin's roadmap was considerably easier for Game of Thrones' first five seasons, which were adapted directly from the five published novels in the seven-book Song of Ice and Fire series. The fifth book, A Dance with Dragons, was published in 2011 — the same year the Game of Thrones TV series began. Meanwhile, the final two books in the series — The Winds of Winter and A Dream of Spring — still have yet to be completed.
While Benioff and Weiss were given outlines to work with for the show's final seasons, it seems as if they diverged significantly from how Martin intends to eventually end his story. And without the final two books available to read, the exact nature of these divergences is still unknown.
In Tinderbox, Haas also claims Martin has "not told anybody" who is going to take the throne at the end of the book series. However, Benioff, Weiss and Bran Stark actor Isaac Hempstead-Wright have previously suggested the TV show's conclusion, which saw Bran becoming King, was taken directly from Martin's plans.
RELATED: The Wheel of Time Boss Addresses Ubiquitous Game of Thrones Comparisons
Martin himself is interviewed in another section of Tinderbox about Emilia Clarke's portrayal of Daenerys Targaryen, saying in part, "Emilia Clarke was great. The role of Daenerys is a difficult role." The author continued, "She suddenly grows from a girl to a woman and starts to realize that she does have power and authority. There's a transformation that's incredible the entire course of the show."
He also implied that Daenerys' villainous turn in the final season comes straight from his personal vision, noting, "[You have to find] an actress who can be very convincing as the scared little girl in the beginning, but also very convincing as the 'I'm gonna kick your ass and burn your city to cinders' woman that she becomes by the end. It's challenging."
is in stores now.
KEEP READING: Lord of the Rings vs. Game of Thrones: Could Daenerys' Army Defeat Sauron's?
Source: , via Winter Is Coming
Hawkeye's Disney+ Premiere Underperformed Loki's by a Significant Amount
About The Author
Denial of responsibility!
Verve Times is an automatic aggregator of the all world's media. In each content, the hyperlink to the primary source is specified. All trademarks belong to their rightful owners, all materials to their authors. If you are the owner of the content and do not want us to publish your materials, please contact us by email –
admin@vervetimes.com
. The content will be deleted within 24 hours.