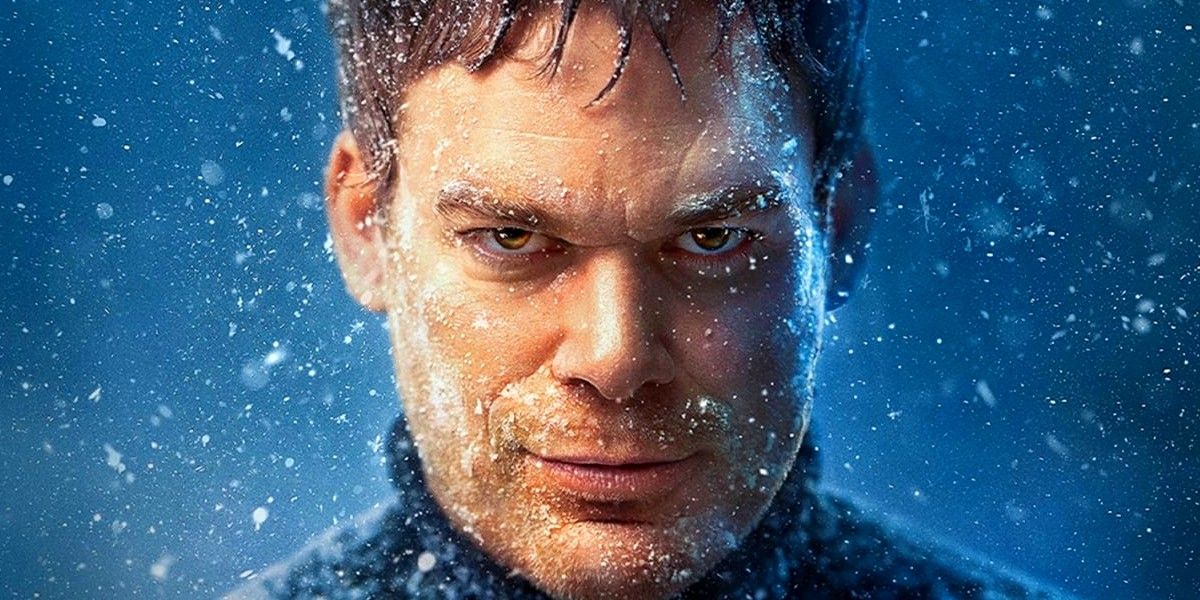 Dexter Discovers the Dark Truth About His Son
As Dexter Morgan struggles to stay one step ahead of the law, he learns that there may be a different killer-in-training hiding in his small town.
WARNING: The following contains spoilers for Dexter: New Blood Episode 4, "H Is for Hero," which aired Sunday, Nov. 28, on Showtime.
Ever since Dexter Morgan was a boy, he was driven by homicidal urges constantly which he personified and dubbed his Dark Passenger as he swore to direct this lethal appetite towards figures that he felt were deserving of his murderous brand of vigilante justice. By the time the revival series Dexter: New Blood started, Dexter had successfully suppressed the Dark Passenger for a full decade since the original series finale, only for these urges to resurface when he was reunited with his estranged teenage son. Harrison Morgan. And when Dexter learns of a bloody incident at Harrison's new school, he realizes that the Dark Passenger has apparently passed down to his son along with the legacy of an even more sinister serial killer.
Harrison began showing signs that he was tacitly following in his father's footsteps ever since tracking down Dexter in his new life and home in the small upstate New York town of Iron Lake. While Dexter's letter to Harrison's late adoptive mother Hannah McKay warned her to keep on the lookout for any dark tendencies from Harrison as he grew older, the boy played oblivious to this element of his father's letter when he arrived in Iron Lake years later. Despite this and being raised away from his father for much of his life, Harrison exhibited several similarities to Dexter, including a genius-level intellect and unique sense of justice when he swiftly dealt with a bully preying on one of Harrison's new classmates, Ethan, at Iron Lake's local high school. And while Dexter was unaware of this incident, he learned of something far more disturbing soon thereafter.
RELATED: Dexter: New Blood Teases a Serial Killer Worse Than Dexter
Dexter was notified that Harrison was involved in an incident at school, exposing Ethan for planning to carry out a school shooting, with both boys stabbed in the process and Ethan nearly dying from blood loss. While Harrison was lauded by school officials and local law enforcement as a hero for preventing the imminent tragedy, Dexter wasn't quite as sure, noticing inconsistencies with Harrison's story and the stab wound he received. With Harrison becoming understandably defensive when pressed on his account of the incident, Dexter conducts his own independent investigation at the crime scene, drawing from his past profession as a blood splatter analyst for the Miami police to realize that Harrison's stab wound was self-inflicted after catching the would-be shooter off-guard.
Harrison's trajectory as a violent vigilante echoes Dexter's, with both Morgan men witnessing the brutal murder of their mothers at the hands of a serial killer from an early, impressionable age. For Harrison, his mother and Dexter's wife Rita was brutally murdered by the nefarious Trinity Killer, with the infant Harrison discovered innocently crawling through the bloody crime scene. Before attacking Ethan, Harrison found a popular true-crime podcast that detailed the Trinity Killer's murderous spree and his mother's death. And Harrison's interest in his mother's killer goes back before listening to this podcast, as Dexter found an identical straight razor to the type the Trinity Killer wielded as his signature murder weapon among his son's things.
RELATED: Dexter: New Blood Boss Reveals How He Would Have Ended the Original Series
Just like Dexter, Harrison appears to be targeting those that have eluded the justice system, though he's acting more proactively to prevent greater tragedies from coming to pass. And unlike his father, Harrison demonstrates a greater degree of emotion and remorse than his father had, visibly concerned over Ethan's wellbeing after the incident, even going as far as to visit him in the hospital before being rebuffed by his family. But while Dexter now realizes Harrison has his own murderous urges, he certainly has his own issues to consider, with his most recent murder victim apparently alive and well.
To see Harrison's turn, Dexter: New Blood airs new episodes Sundays at 9pm ET/PT on Showtime.
KEEP READING: Dexter Revival Has Been in the Works Since the Original Show Ended
The Wheel of Time's Second Episode Broke the Mold with This Tricky Scene
About The Author
Denial of responsibility!
Verve Times is an automatic aggregator of the all world's media. In each content, the hyperlink to the primary source is specified. All trademarks belong to their rightful owners, all materials to their authors. If you are the owner of the content and do not want us to publish your materials, please contact us by email –
admin@vervetimes.com
. The content will be deleted within 24 hours.