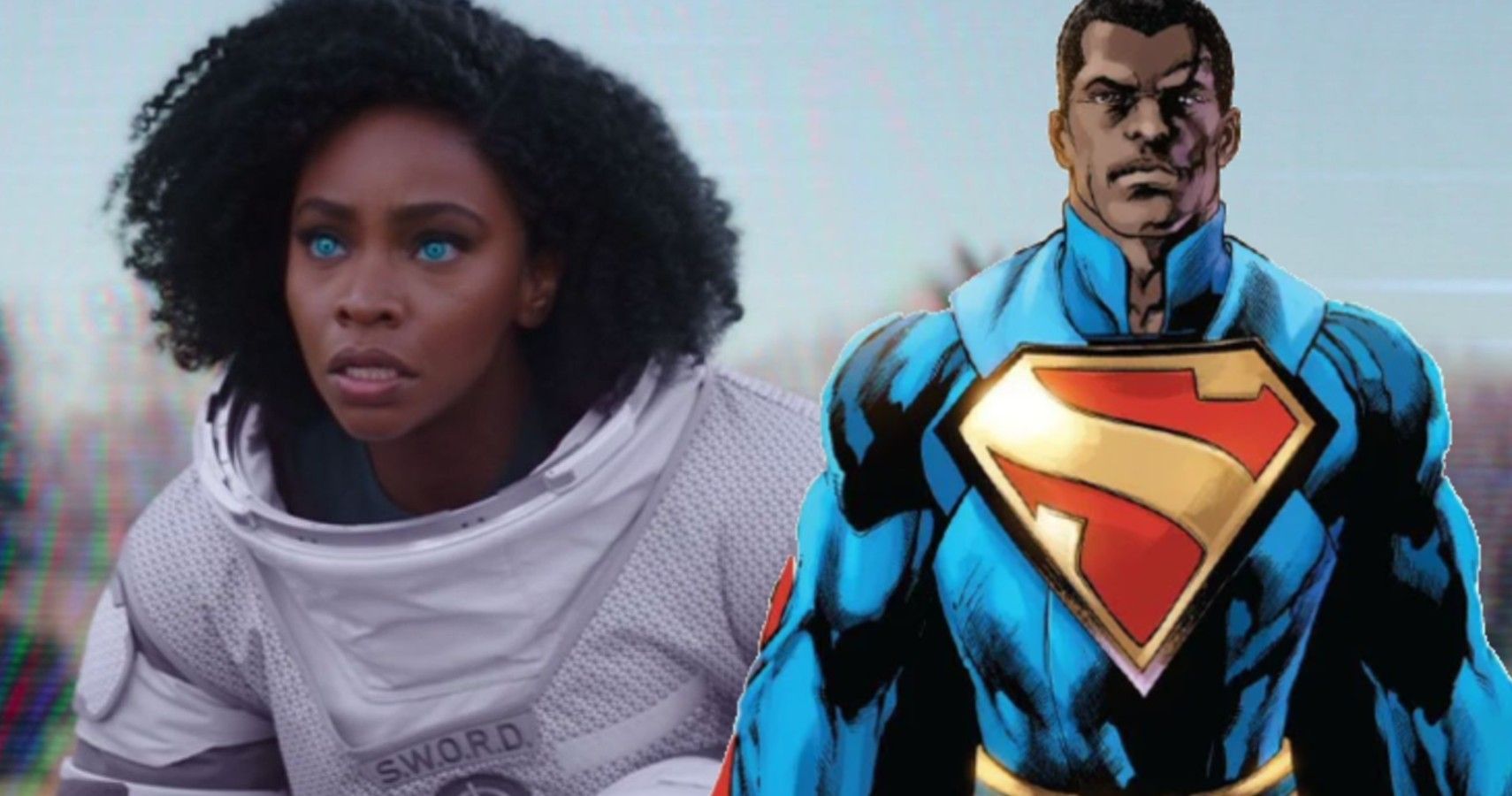 5 Upcoming Comic Movies With Confirmed Leads (& 5 That Still Aren't Cast)
While 2020 saw an unplanned dearth of superhero movies, with just a handful making it to audiences before theaters were forced to close, the next few years are looking to make up for it. Both Marvel and DC have well over a dozen movies coming out in 2021 and 2022, with even more films in development. Just how much we know about every movie depends on how close the release is.
RELATED: 10 Superhero Movie Actors Who Should've Played Different Characters
With films like Flash and Eternals, there's plenty of information out there for fans, but other movies are still in the early stages; so early, in fact, that the studios haven't made any casting announcements yet. Still, there is plenty to be excited about for comic book movie fans, and it doesn't look like things will be slowing down anytime soon.
10

Confirmed: Mahershala Ali Will Be Blade
While Marvel's reboot of Blade, which will bring the Daywalker into the Marvel Cinematic Universe, doesn't have a definitive release date yet, it does have a star. Mahershala Ali, the two-time Academy Award-winning actor, has been cast as the famous vampire hunter, and Stacy Osei-Kuffour—one of the amazing talents behind the 2019 Watchmen HBO series—is writing the script.
Filming is expected to begin summer of 2022, which suggests a release sometime in 2023. But with the early casting of Ali, it's always possible that Blade may show up somewhere else before his movie releases.
9

Not confirmed: Blue Beetle Is Still A Mystery, But We Know Which Beetle It Will Be
While it has been announced that Angel Manuel Soto will direct a Blue Beetle movie for HBO Max with Gareth Dunnet-Alcocer writing the script, there have been no announcements on who will play the hero. It has been revealed that the movie will be using Jaime Reyes, the third Blue Beetle in the comics, as the main character, making him the first Mexican-American superhero to headline a movie.
RELATED: Superman: 5 Reasons Calvin Ellis Should Lead The Next Movie (& 5 Val-Zod Should)
Unsubstantiated rumors and theories have started to spread about who will be playing Jaime Reyes, but nothing has been announced by Warner Brothers. With the second DC FanDome coming this October, there is a chance something will be announced then.
8

Confirmed: Spider-Verse 2 Has Found Its Spider-Woman
With the success of Spider-Man: Into the Spider-Verse, Sony quickly went into production on a sequel, which is set to come out in October 2022. While it isn't known if all of the versions of Spider-Man from the first film will return, one thing that has been revealed is that Issa Rae will be playing Jessica Drew, the original Spider-Woman.
Best known for her work on HBO's Insecure, which she co-created, co-writes, and stars in, Issa Rae is only the first new addition to the Spider-Verse sequel that has been revealed, but more names and characters are sure to follow soon.
7

Not confirmed: Zatanna Hasn't Conjured Up An Actress Yet
Coming off of her Academy Award-winning work as the writer and director of Promising Young Woman, Emerald Fennell is taking on the challenge of bringing Zatanna Zatara to fans with a live-action film for HBO Max. Fennell has already talked about how excited she is to have a budget that allows her to create something so big compared to her other more toned-down work, but she hasn't revealed who may be playing the magical hero.
What we can be sure of, thanks to Fennell's writing in Promising Young Woman and Killing Eve, is that Zatanna is sure to add a dark sense of humor to it.
6

Confirmed: Natalie Portman Is Suiting Up For Thor: Love & Thunder
After playing a central figure in the first two Thor films, Natalie Portman appeared to be done with the Marvel Cinematic Universe, but writer/director Taika Waititi was able to pull off a miracle and get the actress to return as Jane Foster for Thor: Love and Thunder.
Perhaps being given the chance to become a superhero herself is what led to Portman's decision, or it may have been the way Waititi essentially recreated the Thor franchise with Thor: Ragnarok. Whatever the case, Portman will be joining Chris Hemsworth, Tessa Thompson, and Christian Bale for the first Marvel quadrilogy.
5

Not confirmed: The New Superman Won't Be Henry Cavill
While there has been a vocal fanbase hoping that Warner Brothers would bring back Henry Cavill to play the Man of Steel one more time, it appears that the studio has decided to take Superman in a new direction. Star Wars and Star Trek director JJ Abrams has been brought in to produce a new Superman movie, and his first move was to hire author Ta-Nehisi Coates, coming off his run on Black Panther and Captain America, to handle the script.
RELATED: Marvel: 10 Characters Who Need Their Own Spiderverse-Type Movie
Soon after it was revealed that this new Superman movie would feature a Black actor as the Last Son of Krypton. Who that actor will be has yet to be revealed, but it seems likely that news will break before the end of the year.
4

Confirmed: Flash Is Fast Enough For Two Batmans
While fans of Zack Snyder's DC movies are sad that Henry Cavill is apparently hanging up his Superman cape for the time being, they are happy that they'll get to see Ben Affleck play the Dark Knight one more time. What's shocking is that Affleck won't be the only person playing Batman in the upcoming Flash movie.
Michael Keaton, who first played the World's Greatest Detective in 1989's Batman and 1992's Batman Returns will reprise his role for the upcoming film. How the two versions of Batman will play out—or if they'll share any scenes—remains to be seen.
3

Not confirmed: Fantastic Four Is Coming, But Who They'll Be Is Unknown
While Jon Watts is busy putting the finishing touches on his Spider-Man trilogy with Spider-Man: No Way Home, he's also gearing up to tackle his next Marvel project with Fantastic Four. This will be the fourth attempt to successfully bring Marvel's First Family to the big screen, following the unreleased 1986 film, the 2005 film and its sequel, Fantastic Four: Rise of the Silver Surfer, and the 2015 reboot.
While Marvel clearly has big plans for the Fantastic Four, those plans remain a mystery to the world. The film is scheduled for a 2023 release, but no word on casting has been announced yet.
2

Confirmed: Monica Rambeau's Superhero Name In Marvels Is The Only Unknown
The sequel to 2019's Captain Marvel will feature not just Brie Larson as Carol Danvers, but Iman Vellani as Kamala Khan—coming off her Disney Plus series—and Teyonah Parris as Monica Rambeau, who made her debut in WandaVision.
RELATED: DC Movies You Didn't Know Were Cancelled
Obviously, Carol Danvers is Captain Marvel and Kamala Khan is Ms. Marvel, but it remains a mystery what superhero name Monica Rambeau will have. In the comics, Rambeau has been called Captain Marvel, Photon, Pulsar, and Spectrum, so the studio has plenty of options to choose from. Whatever name they choose, fans are sure to be excited to see Teyonah Parris return.
1

Not confirmed: Rob Liefeld's Prophet Hasn't Been Cast Yet
Based on the character created by Rob Liefeld, Prophet is a supersoldier who suffers from PTSD. Studio 8, best known for Billy Lynn's Long Halftime Walk and White Boy Rick, optioned the rights to the character and the script is currently being written by Marc Guggenheim.
Guggenheim has plenty of experience with superheroes, having co-written 2011's Green Lantern as well as creating the DC shows Arrow and Legends of Tomorrow. While Liefeld has been very open about how much he loves Guggenheim's recently finished script, there has been no word on who will be playing the tortured hero.
NEXT: 10 Comic Book Movies That Don't Have Happy Endings

Next
10 Pokémon That Badly Need A New Evolution

About The Author
Denial of responsibility!
Verve Times is an automatic aggregator of the all world's media. In each content, the hyperlink to the primary source is specified. All trademarks belong to their rightful owners, all materials to their authors. If you are the owner of the content and do not want us to publish your materials, please contact us by email –
[email protected]
. The content will be deleted within 24 hours.